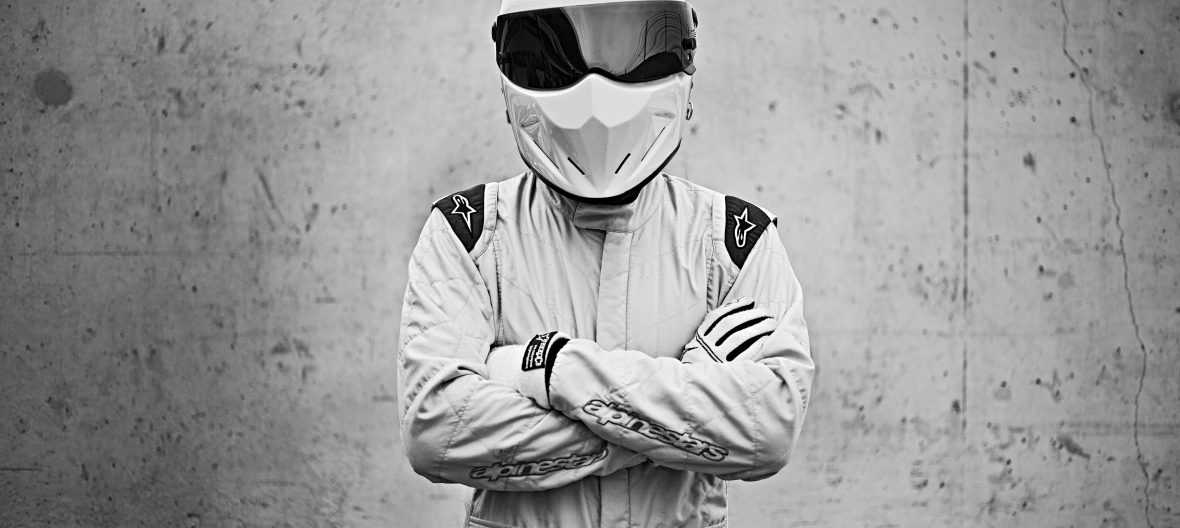 August 11, 2015
BBC Orders Greatest Game Show… IN THE WORLD.
Maybe not the greatest, but certainly the Stig-iest.

The BBC has ordered 12 episodes of an hour-long car themed game show called The Getaway Car, hosted by former X-Factor host Dermot O'Leary and starring the enigmatic tame racing driver from BBC's now-ClarksonMayHammond-less Top Gear.
Some say he's the only man to have spun the Wheel of Fortune backwards… and lived, and he's the only one to have posted a perfect score on Mastermind with the specialist subject of "going fast." All we know is, he's called the Stig.
The show puts teams of two in series of driving challenges. Teams can only win the show's unannounced top prize by taking on the Stig in a final driving challenge.
"This is a show that's really about relationships," said host Dermot O'Leary, in a release by the BBC. "We all think we are great drivers, but what tickled me most is seeing how people, who obviously love each other very much, speak to each other when they are behind the wheel of a car. It brings out the worst in all of us… but in a fun way. It's a warm show that will stretch a family's patience with those they love most in the world. I had a whale of a time doing the pilot and now can't wait to make the series."