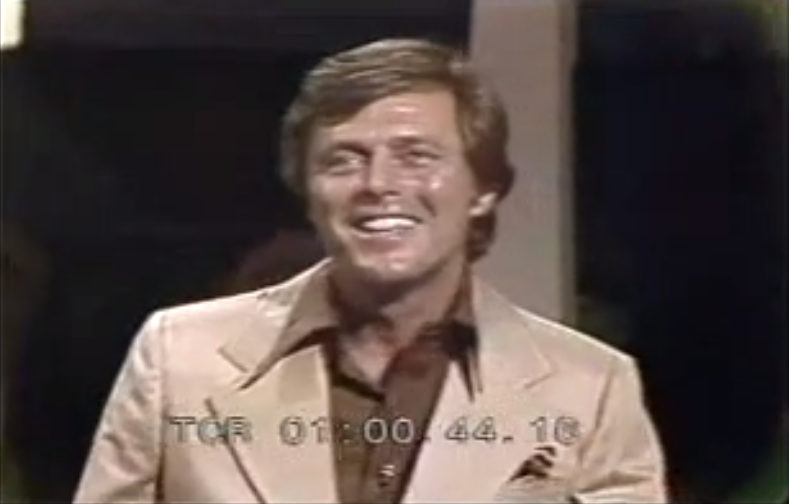 July 9, 2015
#tbt – A Kookie Wheel of Fortune Pilot
An obviously intoxicated Edd Byrnes took the WoF's host's role during this rarely-seen pilot.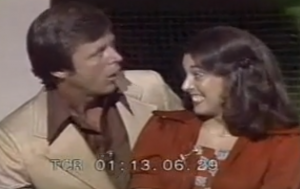 God, look how sweaty he is.
The story goes that Edd Byrnes, known for his role on the show 77 Sunset Strip, was selected to host the second and third pilots of this new game show known as Wheel of Fortune, in 1974. The first pilot, working under the name Shopper's Bazaar, was hosted by Chuck Woolery (who would later go on to host the show for 7 years). According to Come on Down!!!: The Game Show Book, creator Merv Griffin chose Woolery to host the show over Edd Byrnes because he overheard Edd backstage reciting the vowels "A, E, I, O, U" in an effort to memorize them.
The stereotype of the overly-drunk game show host must have hit a chord with old Edd, who claims he had "a drink" in order to calm his nerves, having never hosted a game show before. Watching the game, it's clear that Edd has no idea what's going on (or maybe that one drink turned into 7 or 8, or he drinks like BuzzerBlog writers do after reading Facebook comments). During player Gary's spin, Edd warned him, "Don't hit bankrupt, or you'll lose your $800… but not me as a friend." When contestant Roseanne wanted to solve the puzzle, Edd tries to goad her into spinning one more time: "You wanna guess already? But look at all the money you could win! You could win thousands of dollars!" In the third round, Edd again pushes the contestant to risk $1,300 after she asks to solve (which even today would be an impressive solve with two letters showing):
https://www.youtube.com/watch?v=T04u37pWLBo
Way to go, Edd. You almost gave that poor girl a heart attack. You can watch the full pilot over at DailyMotion.