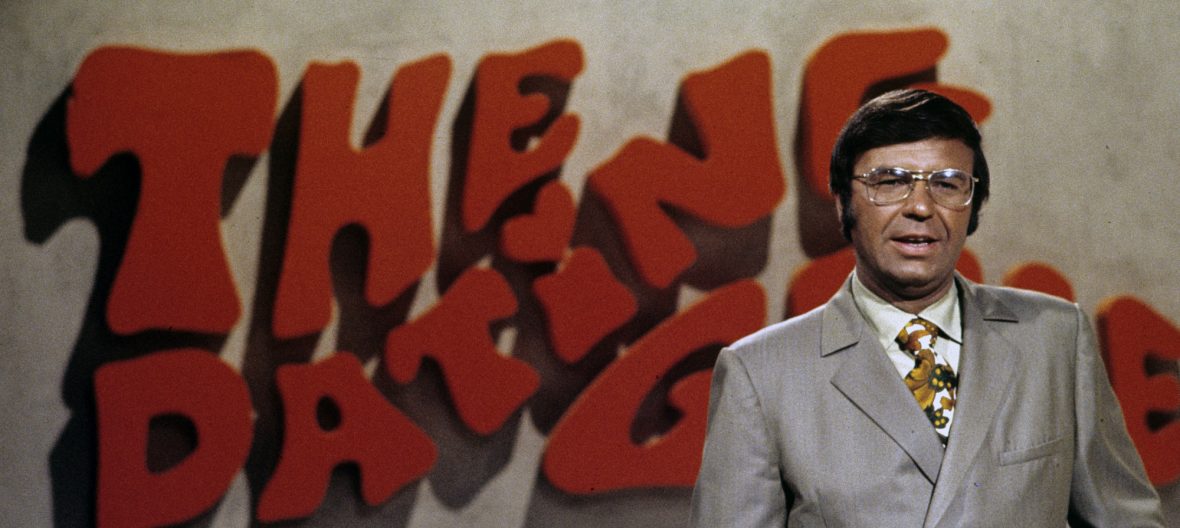 April 17, 2015
GSN Scrambled To Show Jim Lange Tribute
GSN heads scrambled to give a fitting tribute to Jim Lange after his death.
As much as game show fans on the internet bitch and moan that GSN doesn't respect classics, leaked e-mails showed that the heads of GSN respect the genre and tried their hardest to put together a fitting tribute.
Lange died on February 25, 2014 of a heart attack in his home in Mill Valley, California. When word got around, Steven Leblang, VP of Program Planning at GSN, sent an e-mail to other VPs in the company to figure out what GSN could show at such short notice:
We have eight episodes of Dating Game in house and ready to air with Sony OK. They include episodes from the original 60s ABC run plus the syndicated 70s revival Jim hosted that feature guests such as Michael Jackson, Farrah Fawcett, Tom Selleck, Arnold Schwarzenegger and Steve Martin.

We also have usable episodes of Bullseye and Hollywood Connection, two other Sony-owned series which Jim hosted post-Dating Game.

The proposal on the table is to do a five-hour, 10-episode marathon from 8 AM-1 PM one weekday morning next week that would feature this product and any memorial spots which we understand [Chad Mallam, then VP of On-Air Programming]'s team is already in the process of producing. We would rely exclusively on digital and social media, as well as any press we believe we could message, to get the word out.

In order for this to happen, we would need a one-time waiver from Sony to allow us to air these episodes which are currently out of license. We believe that given our unique place in the TV landscape and our recent similar tributes to the likes of Dick Clark, Richard Dawson and Marcia Wallace this is something we should do.
For game show fans, this is an interesting look into how GSN functions, and how game shows are licensed. Legal rights to show game shows are complicated legal matters.
Look at the phrasing in the last sentence. "This is something we should do." (Emphasis theirs.) It looks like the leadership at GSN actually cares about the genre—past, present and future—and respect the art and science of game shows. They're also bound by the reality of television programming—what they can afford, what they can license, what they can air.