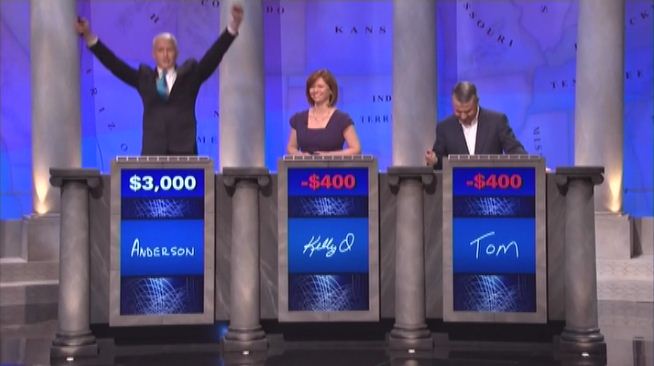 April 17, 2015
Anderson Cooper's Probably Going To Be The Next Host of Jeopardy
I keep saying he should. You all should listen to me more.
And I'm not the only one who agrees. In a leaked e-mail, Sony Pictures Television president Steve Mosko reached out to Anderson Cooper about Sports Jeopardy's casting of sports personality Dan Patrick:
hi anderson…steve mosko here….i just wanted you to know i thought your interviews were fantastic this week…great job.. nothing new on my end with our favorite quiz show…we hired dan patrick to do sports jeopardy…don't read too much into that..last i checked alex is alive and kicking so…let's stay in touch..if you have time next time in la…as seinfeld says…let's grab a coffee…
And perennial silver fox and CNN correspondent Cooper responded:
Thanks Steve… Great to hear from you. I'm definitely interested, as always. I will reach out next time I'm in LA, would be nice to see you! All the best.
God, please, if you love us, let Anderson Cooper take on Jeopardy! when Alex is done with it. Please please please.