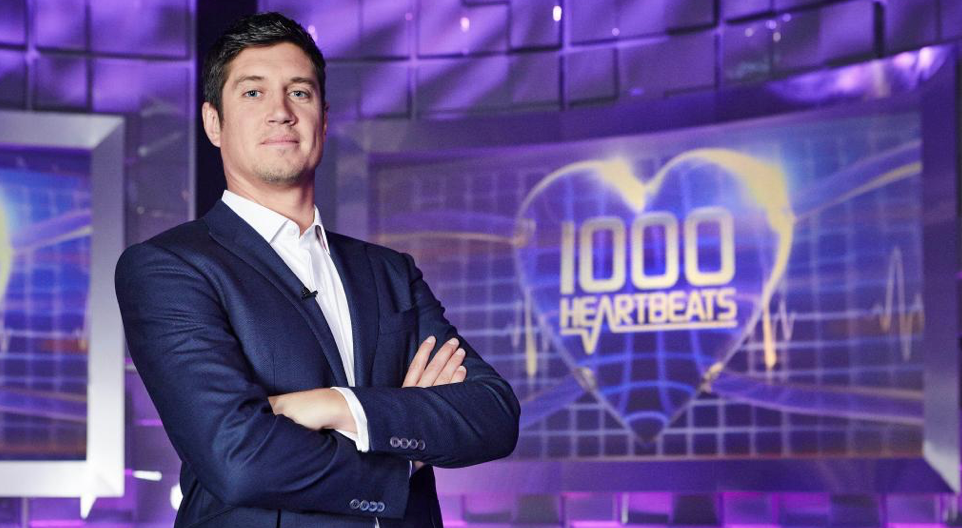 February 11, 2015
UK Quiz 1,000 Heartbeats begins February 23
In this game, you must be smart and stay calm to win big.
ITV has confirmed that the new UK daytime quiz called 1,000 Heartbeats will begin airing on Monday, February 23. It will air between Tipping Point and The Chase. Contestants are hooked up to a heart-rate counter device and must endure a series of high agility quiz games to win big. If you go through all 1,000 heartbeats, the game is over. Here's the interesting part: a live quartet in the studio will play the music and align the intensity with the beat of the contestant's heart throughout the game as they work their way up the money chain. Contestants can exchange heartbeats for different games, and wrong answers will also cost more.
Our friends at Bother's Bar summed it up by saying:
@BobHagh @danielpeake It's Vernon's Mental Agility Quiz Cube The Chair. Which might be quite fun.

— Brig Bother (@BothersBar) February 11, 2015
It's a mix of different elements, so it looks to be fun. We'll be sure to get some video of the game in action. Would this be something you'd watch?