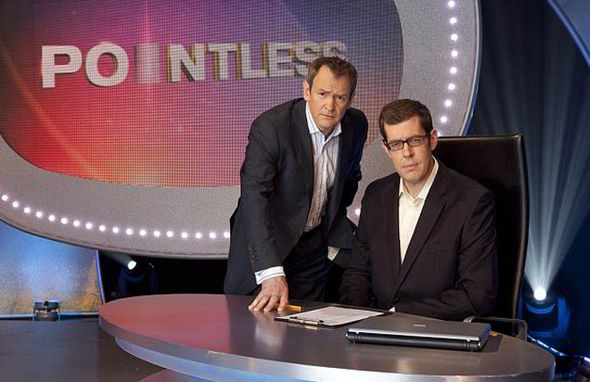 January 21, 2015
Whispers: UK Quiz Pointless Coming to America?
Pointless trophies could be handed out to Americans soon.
Thanks to reader Nicholas Todor for forwarding this conversation on Twitter from Chaser Mark Labbett. Labbett may have confirmed an American adaptation of the quiz show Pointless in the works for 2015.
#bbpoll pointless heading to USA this year 🙂

— Mark Labbett (@MarkLabbett) January 20, 2015
@BothersBar yes, came up in conversation at a power lunch in LA 🙂 — Mark Labbett (@MarkLabbett) January 20, 2015
Nothing has been officially confirmed yet, but it's a nice thought to know we may be getting another import since the success of The Chase.
For those who haven't seen an episode of Pointless, check out the episode below. The premise is simple: Each question on the show was asked to 100 people for 100 seconds prior to filming. Teams try to come up with correct answers that the fewest people said in the survey. The lower the score, the better. A "Pointless" answer is an answer none of the 100 people said.
http://youtu.be/vpMiE7CJeQg