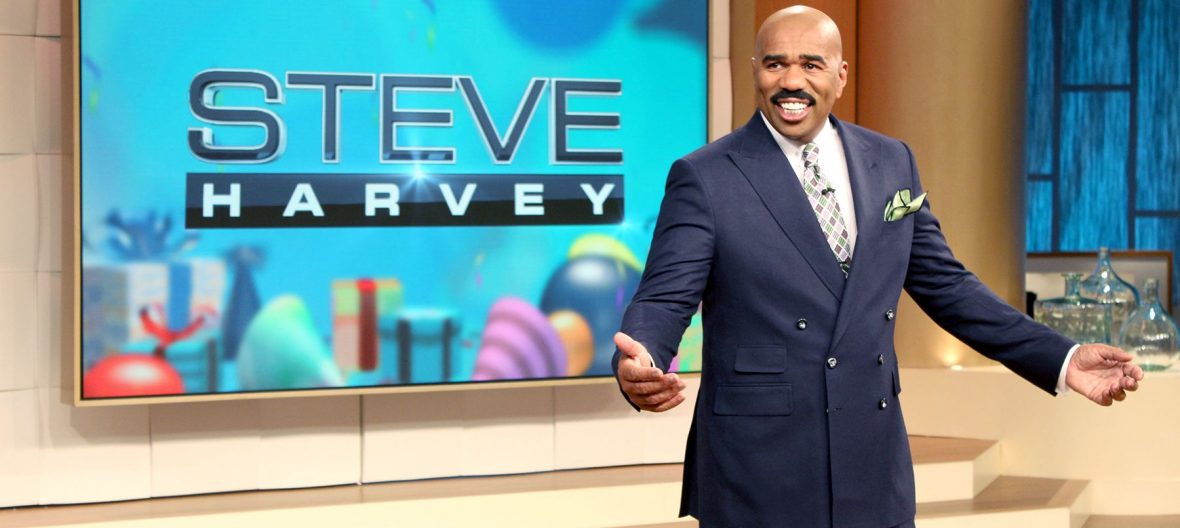 January 15, 2015
Family Feud Host Honored In Street Renaming
Every year, producers of Steve Harvey's talk show are allowed to do one episode full of surprises that Steve knows absolutely nothing about. This year, Steve's getting a day and a street.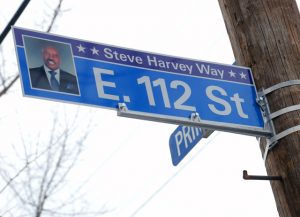 The host of Family Feud, also the host of his own daytime talk show, is getting the full birthday surprise treatment from his producers at the Steve Harvey Show, airing tomorrow on local syndication. In a live remote from Cleveland, OH, Cleveland mayor Frank Jackson will proclaim January 17, 2015 as "Steve Harvey Day" and rename a portion of E. 112 Street as "Steve Harvey Way!" Steve's sisters and brother will join the mayor as part of the live remote.
Martha Stewart, Steve's wife and children, best-selling author Alan Fox, and Wendy Raquel Robinson of The Steve Harvey Show make special guest appearances.
Sign post courtesy William Rieter, City of Cleveland; Steve Harvey courtesy Genie LaVine/NBC.