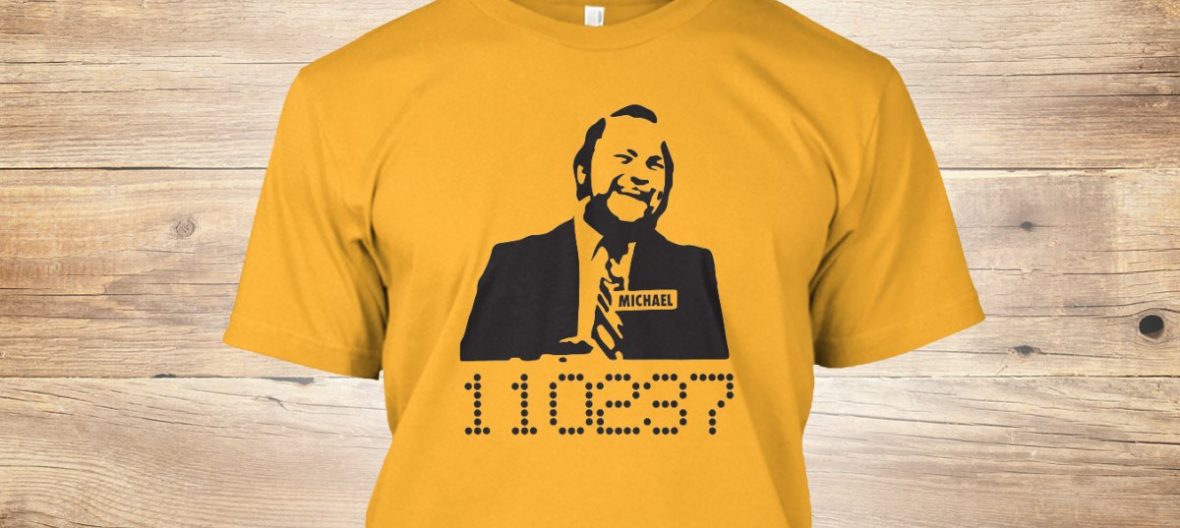 December 7, 2014
Support BuzzerBlog and Score A Cool T-Shirt
We're trying something different at BuzzerBlog: merch!
I've designed this limited-edition retro game show shirt, honoring the master game show hacker Michael Larson and his epic run on Press Your Luck, and we're printing them on men's shirts, women's shirts and unisex hoodies. You've got 21 days to order one of these sweet shirts and support BuzzerBlog in the process. After December 28, you'll never be able to get this shirt again. Seriously. I'm deleting the source file.
These are getting printed by Teespring, who make excellent shirts. Past shirts I've gotten from Teespring are of an excellent quality, and I've made sure that the graphic is crisp and clear.
The profits we make from this shirt get funneled right back into BuzzerBlog—paying hosting fees, making sure Chris, Bob and Alex can eat, providing resources for creating apps and YouTube original game shows, and more. So, buy a shirt or a hoodie and we'll make sure that in 2015, BuzzerBlog will be better than ever.