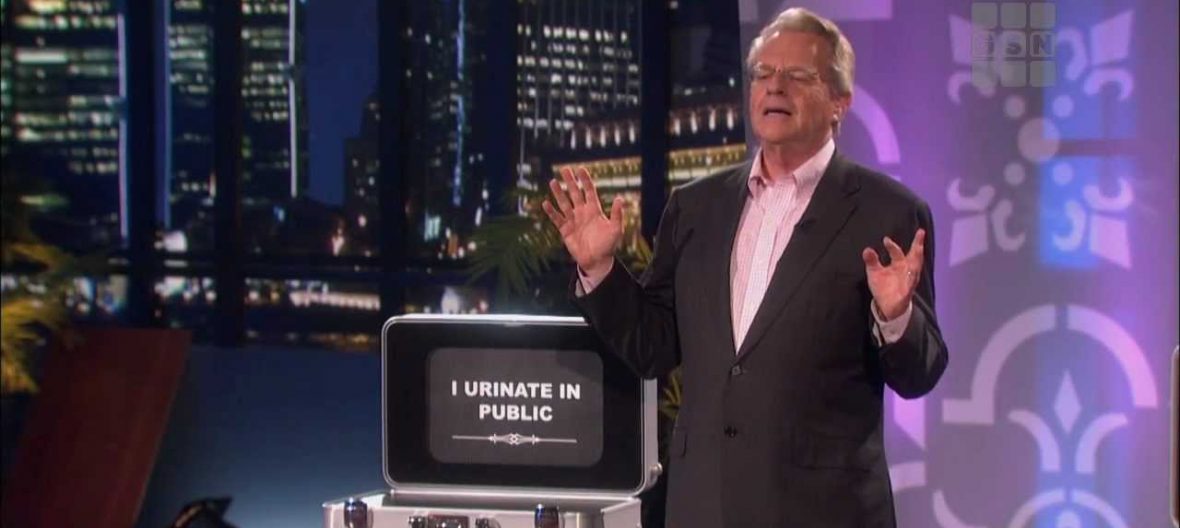 November 25, 2014
GSN's Baggage On The Road Premieres January 7
GSN's dating show hit makes stops in Austin, Tampa, Baton Rouge and Hartford.
GSN's spin-off of the Jerry Springer-fronted dating show Baggage is set to premiere January 7 at 9 PM. The 20-episode run will make stops in Austin, Texas; Tampa, Florida, the campus of Louisiana State University in Baton Rouge, and the campus of the University of Connecticut in Storrs, CT.
Baggage is billed as a "comedic dating game show" where one contestant chooses from three suitors, all of whom come with quirky, funny, shocking or deceptively-worded "Baggage." The lucky bachelor or bachelorette nixes each suitor based on the secrets revealed until one remains. Then, the twist—the contestant has his own piece of baggage that is revealed at the end of the show. If the selected suitor can deal with the baggage, it's a date.
Jerry Springer returns as host.