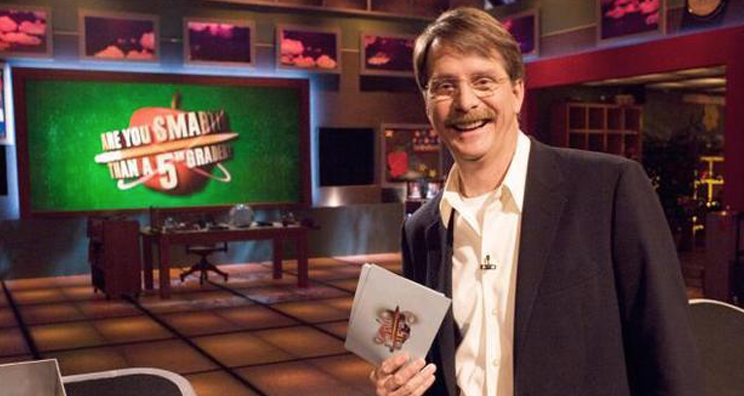 November 7, 2014
"Are You Smarter Than a 5th Grader?" is Returning
Class is back in session as adults try to ace elementary school to win big.
According to Entertainment Weekly, the popular FOX game show will be returning in primetime. Executive Producer Mark Burnett and host Jeff Foxworthy are expected to return, but no date has been set yet. The show premiered in 2007 on FOX, and then ran for two years in syndication.
"Are You Smarter Than a 5th Grader shares so much DNA with the Fox brand that it feels only natural to return it to the schedule – it's smart, witty, irreverent and it turns the adult/child power dynamic upside-down," said Simon Andreae, Fox's reality chief. "All of the core components of the classic format will be there, but we are also adding new twists that make it fresher and more fun for viewers."
With Utopia failing, this opens a new slot to bring back the show with some twists. Are you excited to see the show return to primetime, and what changes would you like to see be made to keep the game fresh?