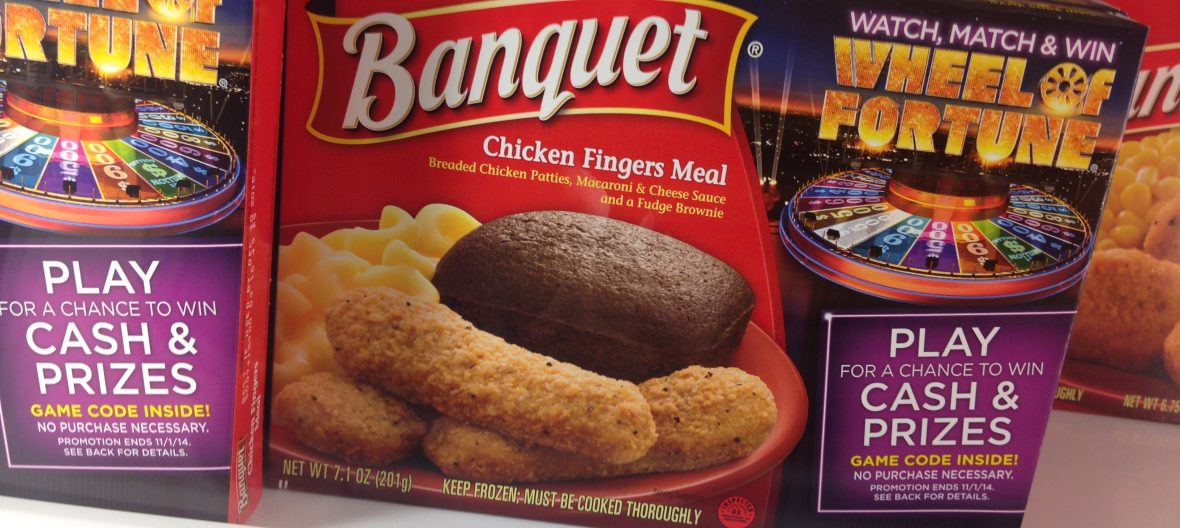 August 20, 2014
Wheel of Fortune and Banquet Meals Announce Sweepstakes
There's nothing more American than Wheel of Fortune and cheap frozen foods. So it's exciting to hear—as a fan of both those things–that they've finally come together, in the Meal of Fortune Sweepstakes.
The contest consists of a nationwide watch, match and win sweepstakes today that will award cash and other prizes to lucky winners. Consumers can enter online/mail-in or by collecting game pieces found in specially-marked packages of Banquet meals, pot pies and desserts. (Which apparently, they make delicious fruit pies for like, 88 cents on sale. Which is awesome.)
"This is a natural marriage of two of America's biggest brands, coming together for maximum impact," said Harry Friedman, executive producer of Wheel of Fortune. "With our nationwide audience and Banquet's tremendous consumer base, people all over the country will have a chance to win."
According to the rules, they'll be giving away 250 prizes of $500 each, so not a life-changing sum of money, but what can you expect from a company that sells a chicken finger meal for a buck? They've also got other prizes for referring friends, so there's a ton of loot to go for.
Wanna play? Visit http://www.wheeloffortune.com/banquet and you could try and solve a puzzle to win instant prizes such as free Banquet foods or cash prizes. During 'Meal of Fortune' week, September 29 through October 3, players will have the chance to match their game pieces to one of the special puzzles each night to win cash prizes.