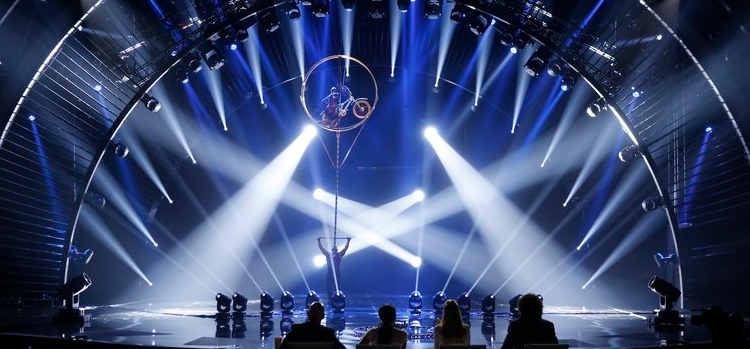 July 30, 2014
America's Got Talent: Quarterfinals 1
Twelve acts kicked off the live shows at Radio City Music Hall last night, but only five will move on in the competition.
America, it's up to you now. The live shows have begun at the historic Radio City Music Hall for AGT this season. The performers must deal with the pressure of performing live in front of millions. One wrong move, and you can kiss your chances at the $1 Million goodbye. Last night featured a nice variety of acts. Here are the five that really stood out to us.
Dan Naturman
Dan is a professional. His timing is great and his unique personality is what helps him deliver the material. The jokes are fired one after another, and I was upset when his set ended. I wanted it to continue. The Prevacid joke was the best.
David and Leeman
These two have a great relationship between each other. Their showmanship allows them to connect with the audience and keep them entertained throughout. Their act was very interesting in predicting future responses from the judges via a selfie on Twitter. There are times where it seemed the act dragged out a bit, but David and Leeman quickly turned it back around.
Emily West
If a singer were to win this season, Emily West would be the one. Her voice is amazing and she delivered a fantastic performance. You can sense the passion behind it.
Baila Conmigo
This high energy dance act really gets you in the mood to just get up and dance. The mix of adult and child performers adds to the dynamic chemistry of the group. It's an act the whole family can enjoy.
Valo & Bobby
There's nothing more exciting than the element of danger. It keeps you on the edge of your seat. Valo & Bobby's act is truly a spectacle. The amount of strength and concentration required to prevent a fatal fall is a necessity. Your heart will skip a beat.