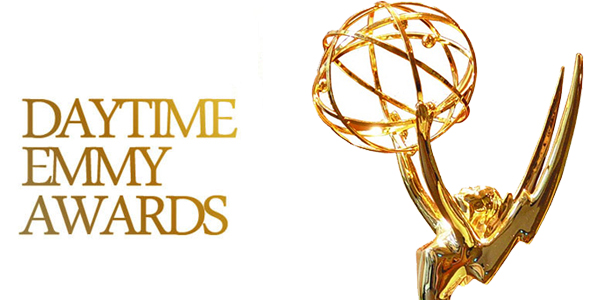 June 22, 2014
2014 Daytime Emmy Winners Announced
An historic first-time victory and the continuation of a Guinness world record round out this year's game show Emmy wins.
  The room was smaller, but the wins were as big as ever. The 2014 Daytime Emmy Awards ceremony on Sunday, hosted by comedienne Kathy Griffin, celebrated the best of daytime television, even though the event itself was not televised. For the first time in its history, the Daytime Emmys were streamed online at the Emmys website in lieu of a traditional television broadcast, partly due to declining ratings for the award show. Although some winners were not present for the festivities, many celebrities came out in full force to celebrate this big night for television.
The award for Outstanding Game Show Host went to Steve Harvey; this was his first Emmy as host of the syndicated Family Feud since taking over in 2010. Harvey is now the first African-American to win the Outstanding Game Show Host award. Accepting on his behalf was a longtime personal friend and associate of Harvey's, who also made his way to the stage when Steve Harvey took the award for Best Talk Show – Informative. Other Outstanding Game Show Host nominees included Todd Newton (Family Game Night), Jeff Foxworthy (The American Bible Challenge), and Wayne Brady (Let's Make A Deal).
Jeopardy! won its 14th award for Outstanding Game Show, beating GSN's The American Bible Challenge and The Chase, as well as Let's Make A Deal, Wheel of Fortune, and The Price Is Right (which won the award last year). The show already holds the world record for the most awards won by a television game show, with 31 Emmys (including a Lifetime Achievement Award for host Alex Trebek) and a Peabody Award. Producer Harry Friedman and a large portion of the show's staff accepted the award this year; host Trebek was not present at the ceremony. In addition, The Chase host Brooke Burns and Mark "The Beast" Labbett appeared on stage together to present the nominees and winner of the awards for Outstanding Morning Program – English/Spanish. A complete list of 2014 Daytime Emmy nominees and winners can be found here.