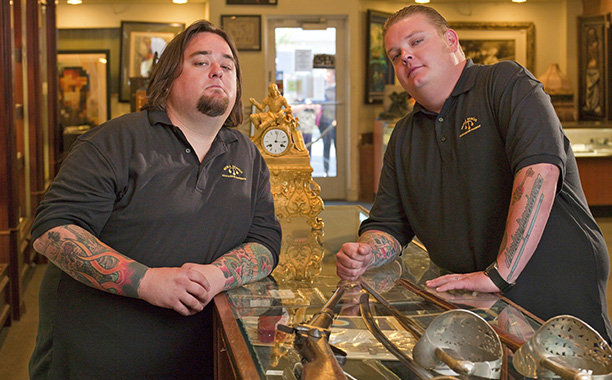 June 19, 2014
"Pawnography" Comes To History Starting July 10; Casting Now Open
Comedian Christopher Titus hosts as Pawn Stars goes game show.
The stars of History's highest-rated series are taking contestants on—and their prized possessions are at stake.
History announced Tuesday that they have commissioned Pawnography, a game show spin-off of Pawn Stars. The half-hour series hosted by comedian Christopher Titus will originate from Las Vegas, where the over 300 episodes of Pawn Stars have been filmed since its premiere in 2009.
In each episode of Pawnography, pawn shop workers-turned-reality stars Rick Harrison, Corey Harrison and Austin "Chumlee" Russell will face contestants in a three-round trivia competition for the chance to take home cash prizes. In addition, players will have a chance to win some of the many artifacts that have made their way into Gold and Silver Pawn Shop, the store made famous by Pawn Stars. 
The show is currently looking for contestants. Applicants should be aged 30 and over and prepared for a day-long shoot in Las Vegas. Click here for more details, including a link to the official online application form.
Pawnography is produced by Leftfield Pictures. The show premieres on July 10 at 10pm on History.