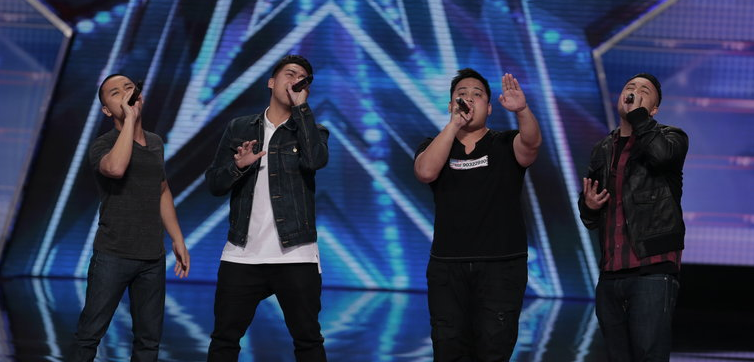 June 19, 2014
America's Got Talent: Week 4
An impressionist, magician and singing group top the list for this week's auditions.
This week's crop of contestants were fantastic, and it was difficult to narrow it down to the three acts that really stood out at having a great chance of winning this season.
Rachel Butera
When you close your eyes and listen to her set, the impressions are spot on. The material is not bad, but the voices are where it's at. I'm curious to know what other impressions she can do. She could be the comedian to watch out for this season.
Mat Franco
We already had one great magic act go through to the next round, but there's room for more. Mat's presentation was spotless. He turned a simple deck of cards into a captivating story. He's also very personable so that will resinate with audiences, especially in the live shows. 
Legaci
During the interview portion with the judges, it was hard for these guys to open up and speak. They seemed very shy and nerves were getting to them. As soon as they opened their mouths, their voices surprised everyone in the room. Their harmony was spot on between each other. An unexpected surprise left the judges speechless.