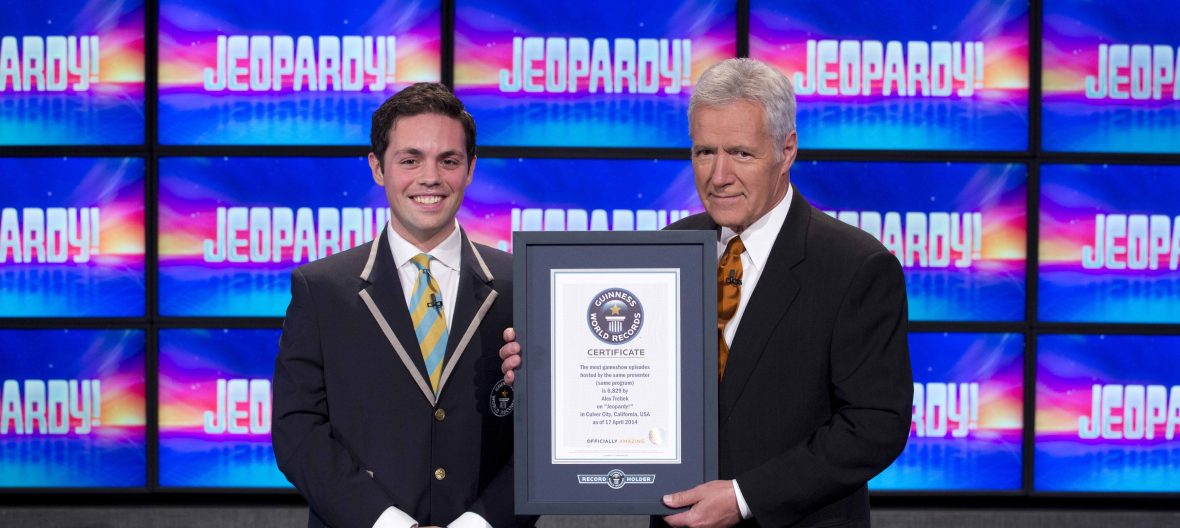 June 13, 2014
Jeopardy! Sets Record For Most Game Show Episodes Hosted By Same Presenter
Longevity for $1000: This game of questions and answers just set the record for most game show episodes hosted by the same presenter.
Today marks Jeopardy!'s 6,829th episode under host Alex Trebek, and Guinness World Records is commemorating the milestone by presenting host Alex Trebek with the award on air tonight.
"It's an honor to hold the Guinness World Record for hosting JEOPARDY!, which I've often said is the best of reality T.V.," Trebek said. "We have had incredible support from our viewers for the past 30 years, and without them, I wouldn't have set this record."
It's not the quiz show's first Guinness award. Jeopardy! also holds the record for most Emmy awards won by a TV game show with 30 Emmys. It's also won the Writers Guild of America award for Outstanding Writing for Quiz and Audience Participation and a 2011 Peabody Award. Tune in tonight to watch the ceremony. Check your local listings.