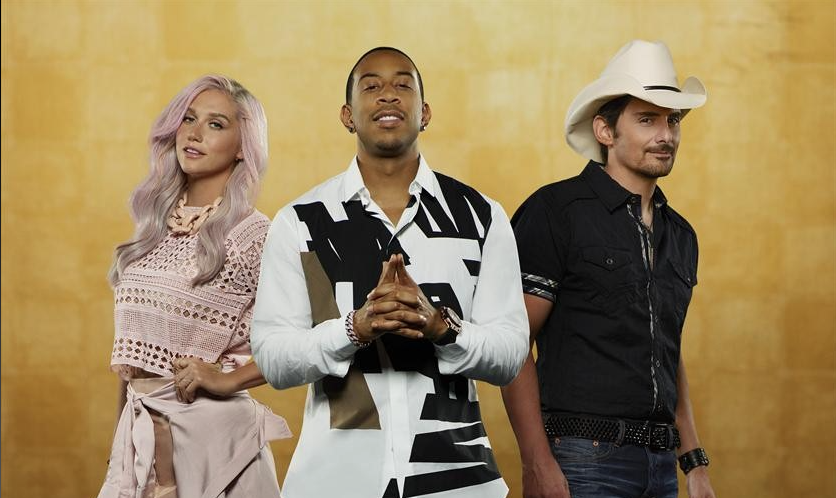 June 12, 2014
Singing Competition Trend: Who Needs Judges?
It looks like the newest trend in singing competitions is cutting out the middleman.
With ABC's Rising Star and Channel 4's The Singer Takes It All, it seems that the next step in singing competitions is letting the viewers choose winners from the get go.
ABC's Rising Star, premiering on Sunday, June 22, introduces real-time audience viewing to the tested format of the Singing Competition Audition Round™. During performances, viewers vote in real time via an app to determine if the singer will advance in the competition. The performer sees how the voting is going throughout the performance. The singers will then be put on teams or something, because Ludacris, Ke$ha and Brad Paisley are hanging around the set too. Arguably the most talented singer (in a technical standpoint) associated with the show, Josh Groban, is hosting, for some reason.
This trend of "removing the middleman" by not letting judges pick talent is picking up momentum. The Mirror reported today that Channel 4 is picking up a new talent singing game show fronted by chatty man Alan Carr. The summer series will put singers on a giant platform. Their success with the audience will move them forward toward the audience if they do well, or back away from the audience if they flop. Four 90-minute episodes have been ordered from production company Endemol.
If all of this "call in and judge" nonsense feels familiar, it should. GSN tried this in 1998. It was called Extreme Gong. Will this trend continue? Will the next trend just be an open stage in a park with a video camera trained on it? Only time will tell.