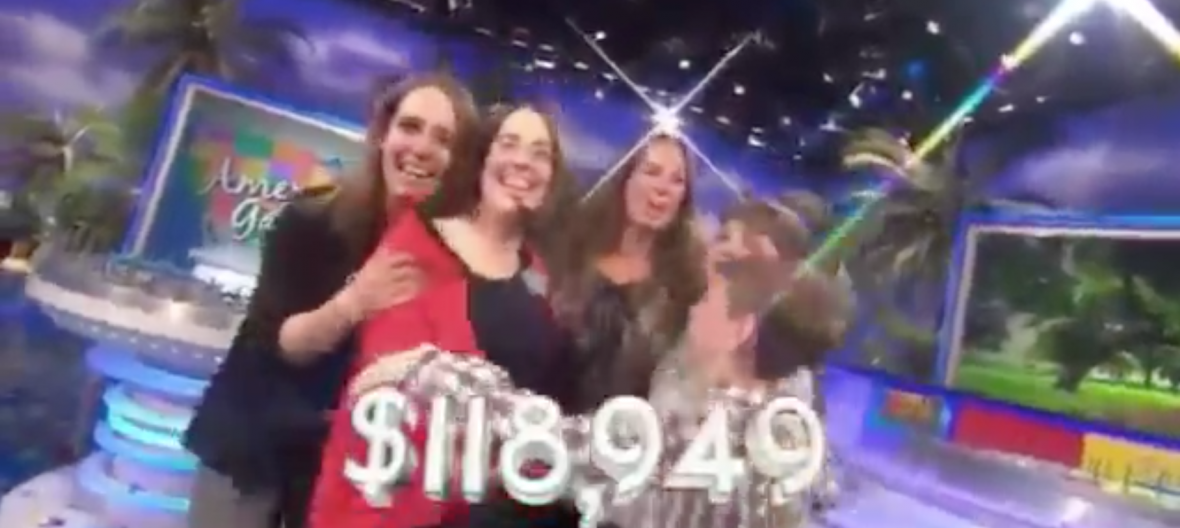 June 4, 2014
Molly Kyle Wins $100,000 On Wheel of Fortune
The drought is over—good final letters overcame a rocky main game as Molly Kyle of Amarillo, TX wins over $100,000 on tonight's Wheel of Fortune.
The elementary school librarian overcame bad luck with some Bankrupts in the first couple rounds and managed to score a Prize Puzzle, a toss-up and the Final Spin to come back from a deficit. Molly paired a sparse opening set of letters with a solid selection herself and instantly solved "DOG BOWL" to uncover the big prize.
The $100,000 card had been absent for most of the season, with many hardcore fans complaining about a lack of a big win. With a week or two left in the season, this is a highlight that caps off a memorable year of Wheel of Fortune.
Also notable during this episode is one of the most "screw it, whatever" moments when Stephen in position 3 gives a terrible guess to a toss-up puzzle. View that video here.