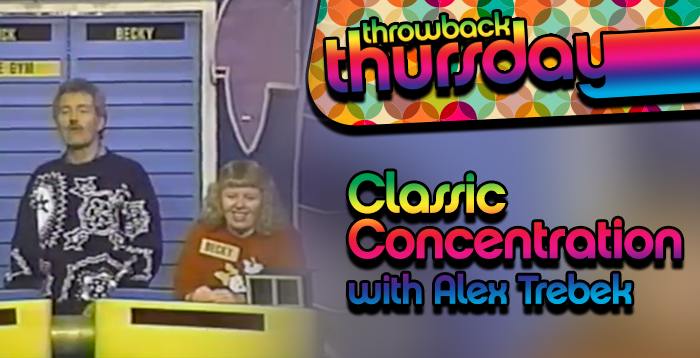 May 29, 2014
#tbt: Classic Concentration with Alex Trebek
Every Thursday, BuzzerBlog salutes Throwback Thursday by revisiting a game show from the past. This week, we showcase Classic Concentration.
Look at that sweater. A couple fun things in this video, besides host Alex Trebek's questionable fashion choice and a very choice mullet and fu manchu from Rick. A fun game, a solid bonus round, and everything that drips pure 80s. Enjoy this blast from the past.
What do you want to see next week?