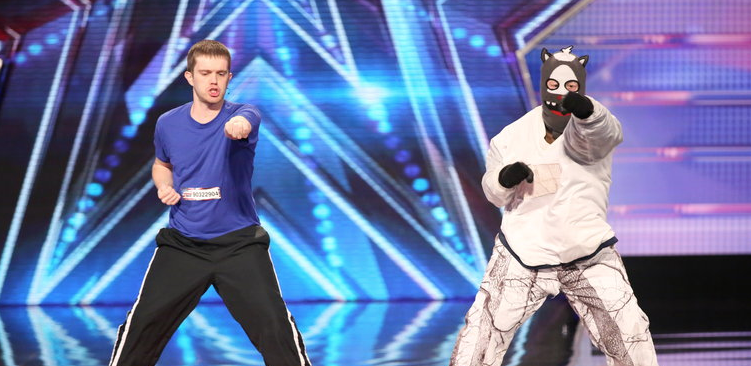 May 29, 2014
America's Got Talent: Week 1
AGT opened its new season with a fresh batch of acts, a golden buzzer moment and a surprise that caught everyone off guard.
We're going to share with you the three acts that caught our attention, and hope to see advance further in the competition. They are in no particular order.
1. Dan Naturman
If the name sounds familiar, it should. Naturman appeared on the second season of NBC's Last Comic Standing and even appeared on Comedy Central's Tough Crowd with Colin Quinn. His humor is simple and the delivery is good. All his jokes were solid. There may be more comedians throughout the season trying to knock him out, and this category is always competitive.
2. Blue Journey
We've seen acts that used screens and shadows before. Last year's winner, Kenichi Ebina, used this medium frequently during the live shows. Still, this performance was whimsical. The dancing could've been better, but it's easy to see the chemistry between these two. It's noticeable and that'll go a long way with them in the competition.
3. Rokardy
Acts that have an element of danger that leave you on the edge of your seat are the most engaging. You have no idea what may happen next.  The stamina and strength one needs to do what Rokardy did needs to be off the charts. We can't wait to see what he does next.
In additional to our favorite acts of the night, two had interesting outcomes. First, Howard Stern was the first to use the golden buzzer this season to automatically push through Dustin's Dojo. The act is a mix of karate skills and comedy. Stern was sold instantly. 
Finally, the biggest surprise of the night was this mime act. It wasn't any ordinary performance as it could be the best prank pulled in a while. 
Which acts did you like? Be sure to let us know in the comments.