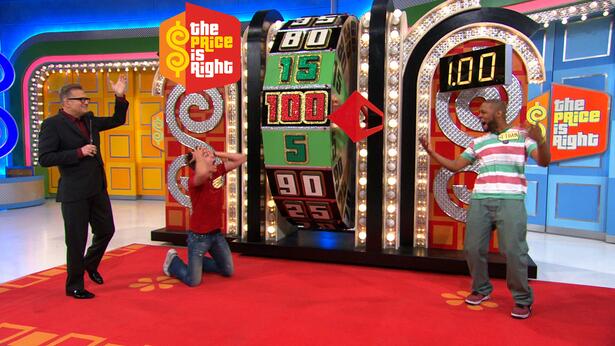 May 28, 2014
CBS Announces The Price Is Right "Socially Awesome Week"
Starting June 2, viewers can expect a week of fan-driven, interactive episodes and giveaways.

In a press release today, CBS announced that their Emmy-winning flagship game show The Price Is Right will be featuring a week of social media-infused episodes. Billed as "Socially Awesome Week," the episodes will span several online platforms including YouTube, Facebook, Instagram, Pinterest, and Twitter. Here's what's going down:
Episode 1 (Monday, 6/2): The audience will be made up exclusively of Twitter users who follow the show's official feed @PriceIsRight. The hashtag #TPIRSelfie will be promoted to fans and audience members; pictures with that hashtag have the chance to be included in the CBS.com photo gallery.
Episode 2 (Tuesday, 6/3): This episode features a live Facebook chat with model Rachel Reynolds from 11:00AM-12:00PM EST, as well as the kickoff for a Pinterest giveaway in which fans will have a chance to win a trip to Hawaii by clicking the image on the Price Is Right Giveaway Board.
Episode 3 (Wednesday, 6/4): This episode will feature a unique Second-Screen Experience viewable on YouTube and PriceIsRight.com, broadcasted simultaneously with the show on TV. This will give viewers an exclusive look at what happens behind the scenes while the show is being taped live.
Episode 4 (Thursday, 6/5): The theme of the day is Instagram. Thousands of users posted videos using the hashtag #PriceSearch to win a trip to Los Angeles to see a taping of the show. Two finalists were selected, but only one of them will hear the words "Come On Down!"
Episode 5 (Friday, 6/6): Back in April, the show's official Twitter page promoted the hashtag #YouDecide, which fans could use to choose key elements of the show such as pricing games, prizes, and where they'd like to see host Drew Carey take a selfie. Some of those suggestions will be featured in the final episode of Socially Awesome Week, titled "The You Decide Show."