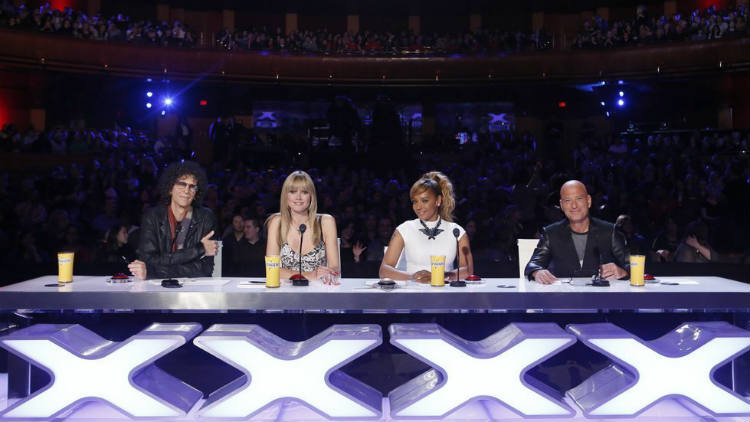 May 26, 2014
America's Got Talent Returns May 27
The hit summer talent competition returns with a twist for the new season.
AGT ushers in its new season tomorrow, May 27 at 8pm ET on NBC. Judges Howie Mandel, Howard Stern, Heidi Klum and Mel B return with host Nick Cannon. The show will begin with its audition rounds to see which acts will move to the next round. There are also some new surprises for this season.
There will now be a "golden buzzer." According to a story from Hypable, each judge can use the golden buzzer only once per season to save an act from being eliminated. Mandel said he already used the golden buzzer in the audition rounds, which means that he is locked out for the rest of the season. In addition to the new buzzer, contestants will go through boot camp as they perform in front of a live audience. This is because AGT only held auditions in New York City and Los Angeles this year with the judges.
We'll provide you with our weekly recaps throughout the season.