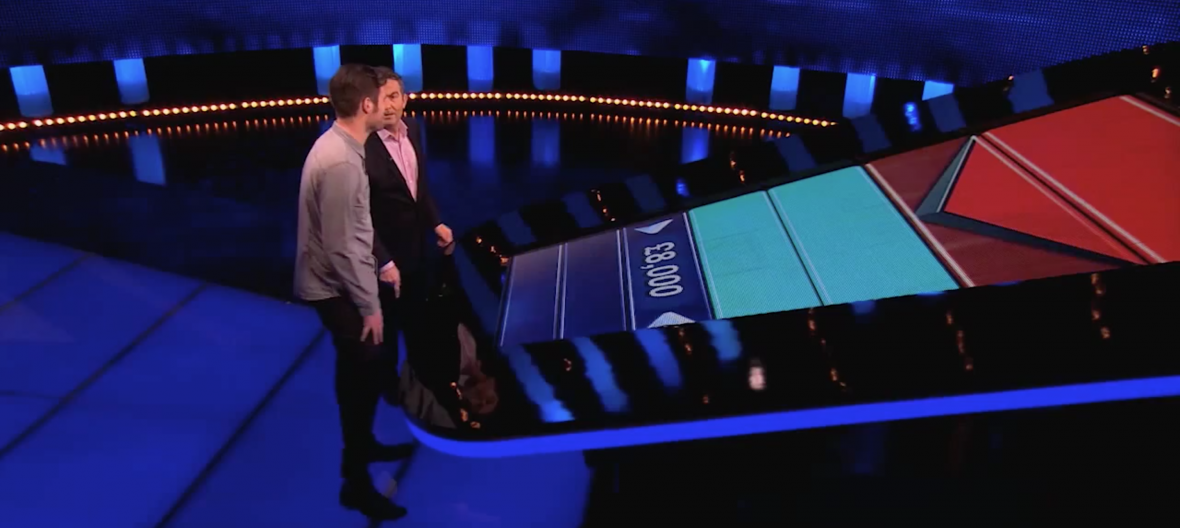 May 25, 2014
Video: Bradley Walsh Fixes A Broken Buzzer
The Chase host jokes about the quality (or lack thereof) of the ITV show's set in this blooper.
From The Chase's official YouTube channel, this blooper shows host Bradley Walsh's humorous ad-libbing as a contestant complains that his buzzer has come detached.
Chaser Shaun Wallace, also known as the Barrister and the Dark Destroyer, looks amused as a member of the production staff comes over and tries to reattach his buzzer.
For more behind-the-scenes videos, like, comment and subscribe to the official The Chase YouTube channel.