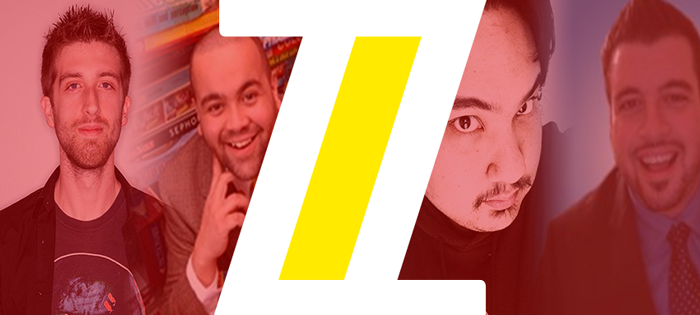 May 24, 2014
BuzzerBlog Is Back
After a small hiatus, we're back with our finger on the pulse of the industry to provide in-depth reporting that will keep you engaged and informed.
If you want to read about why the site came to a halt several months ago, Alex Davis posted a response on our Facebook page. We appreciate our readers and the dedication you have to BuzzerBlog. If you've been a reader since the incarnation of the site ten years ago, welcome back. If you're new, hello. I would like to introduce the new BuzzerBlog team:
Alex Davis is our Senior Writer. He will bring over his expertise of the industry and virtuous writing to the new site. He is the "sexy lord of game shows" that will manage our social media outlets to keep you informed of our updates. It's like he never left.
Christian Carrion is our News Editor. He is a freelance quiz writer that plans to bring his passion of the game show world to you as he writes from every angle of the industry. No story is too small for Christian. Oh, and he's a pretty good presenter. If you need a host, call him.
Cory Anotado is our Director of Operations, and the founder of BuzzerBlog. In addition to the pieces he'll write on the site, he's our technology guru behind the scenes. All these fancy graphics you see floating around the Internet? Yes, thank Cory for that.
Finally, I am the Editor-in-chief for BuzzerBlog. I am excited to work with Alex, Christian and Cory on this new, fresh endeavor. They all bring with them a unique set of skills that will prove beneficial in the relaunch of BuzzerBlog. My responsibilities include making sure our site stays relative and informative by providing a variety of content, crafting new ideas to deliver the information you want, and listen to you, the reader, for any advice you wish to share with us through our Tips page. Without you, this is not possible.
We will continue to be the world's most visited site for game show news, reviews, videos, games and opinions. This team is dedicated to provide you with the information you want, with the integrity you expect from a news outlet. We're going to have fun in the process. Pull up a seat, grab a drink and get ready for the return of BuzzerBlog.
Lock it in.