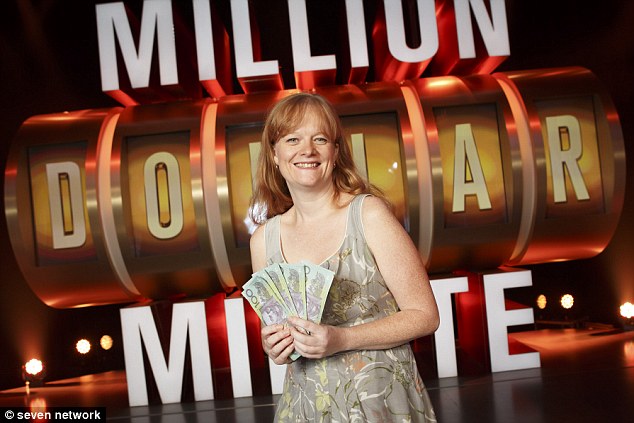 May 23, 2014
Million Dollar Minute Champion Loses On 13th Day
She had twelve wins under her belt and a guaranteed half-million dollars—then she decided to play one more time.
While game show fans in America are celebrating Jeopardy!'s longest-running female champ Julia Collins, quiz viewers down under are commiserating a single mother who was one answer away from becoming the largest cash winner in Australian afternoon game show history.
Lisa Paton declined to leave with AUS$500,000 and played once more in her quest for the title prize on the Seven Network's Million Dollar Minute.
Structured similarly to the classic game show Sale Of The Century, champions on Minute have the option of returning in search of progressively larger prizes, as long as they can defeat their opponents. Paton's 13th appearance was the unlucky one—she was bested in the final question of the game and was eliminated.
Afterward, Paton told the Australian Associated Press that Monday's loss was due to her mental fatigue after appearing on a dozen consecutive episodes.
"It's a little disappointing, but I have no regrets," Paton said. "I wanted to see if I could do it and how far I could go, so I don't regret that decision."
Paton is right to not regret her performance—she still walked away from the afternoon show with AUS$77,000 in winnings. In addition, her exploits as champion helped place Million Dollar Minute in the top 10 most watched TV programs in Australia on Wednesday.