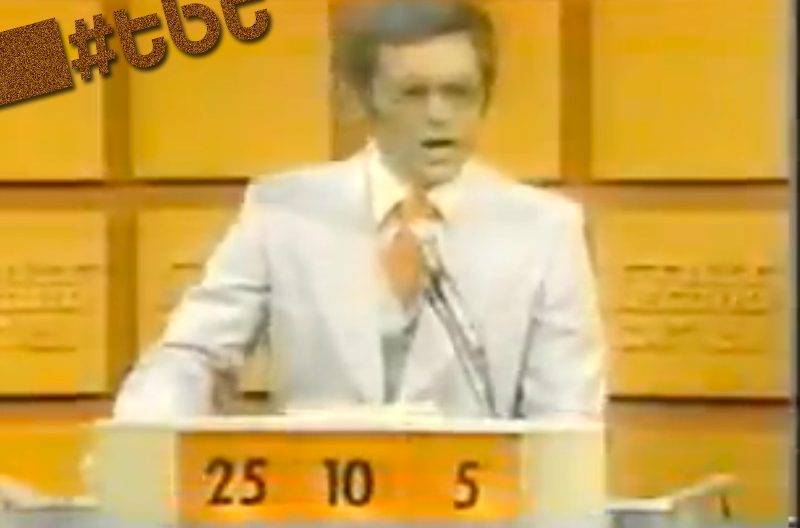 May 22, 2014
#tbt: Split Second with Tom Kennedy
Every Thursday, BuzzerBlog salutes Throwback Thursday by revising a game show from the past. This week, we showcase Split Second.

Split Second was created by Monty Hall and Stefan Hatos, the duo responsible for the hit classic Let's Make a Deal. The show's first run on ABC lasted 3 years, from 1972 to 1975 and was hosted by Tom Kennedy. The show returned to syndication in 1986 when Monty Hall took the podium with him to Canada.
Split Second is great because it's fast—like, really fast. The questions are read quickly, the player who buzzes in the fastest gets an advantage, and there's no down-time between questions other than to recap the scores. When one is used to modern shows that take 45 minutes to get through 8 questions, Split Second feels like a high-speed pursuit.
Enjoy this full episode of Split Second. Do you have any requests for future #tbts? Leave us a comment or shoot us a tip!